'Client A' came to me with a phobia about yoghurt. The thought or sight of it, or even hearing somebody say the word, sent his stress levels spiralling, and he refused outright to say the word himself. Previous therapy for this phobia had been unsuccessful.
After carrying out my initial assessment, I decided Picture Tapping would be the right approach for this client. Picture Tapping uses metaphors and symbols which often allow access to aspects, thoughts and memories that may be difficult to express either verbally or by using other modalities; it helps to break the pattern match.
To avoid using the word 'yoghurt', we adopted the name 'diary product' throughout our session. It's crucially important that my clients feel comfortable and safe before we start any session and so I constantly reassured Client A that there would be no 'diary product' in the room while we were working together, unless he was happy to introduce it.
There are lots of different ways to tap with pictures, but my way was to first ask Client A what makes him happy and to draw that picture (images 1 and 2). Those drawings stayed in front of Client A throughout our session so he could look at them whenever he needed to.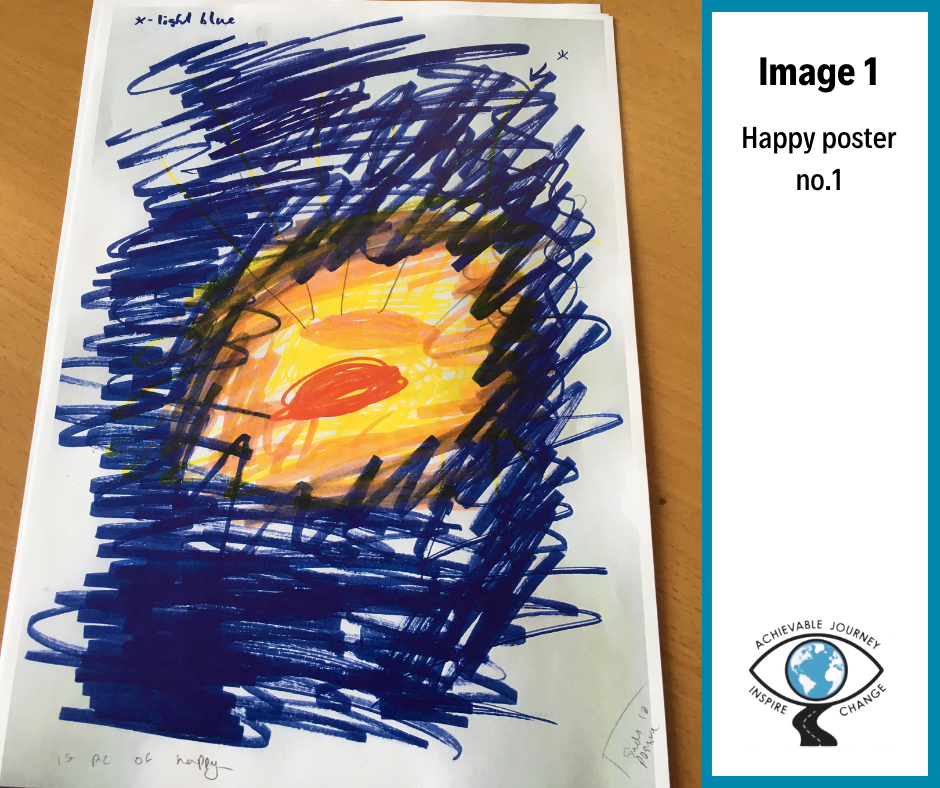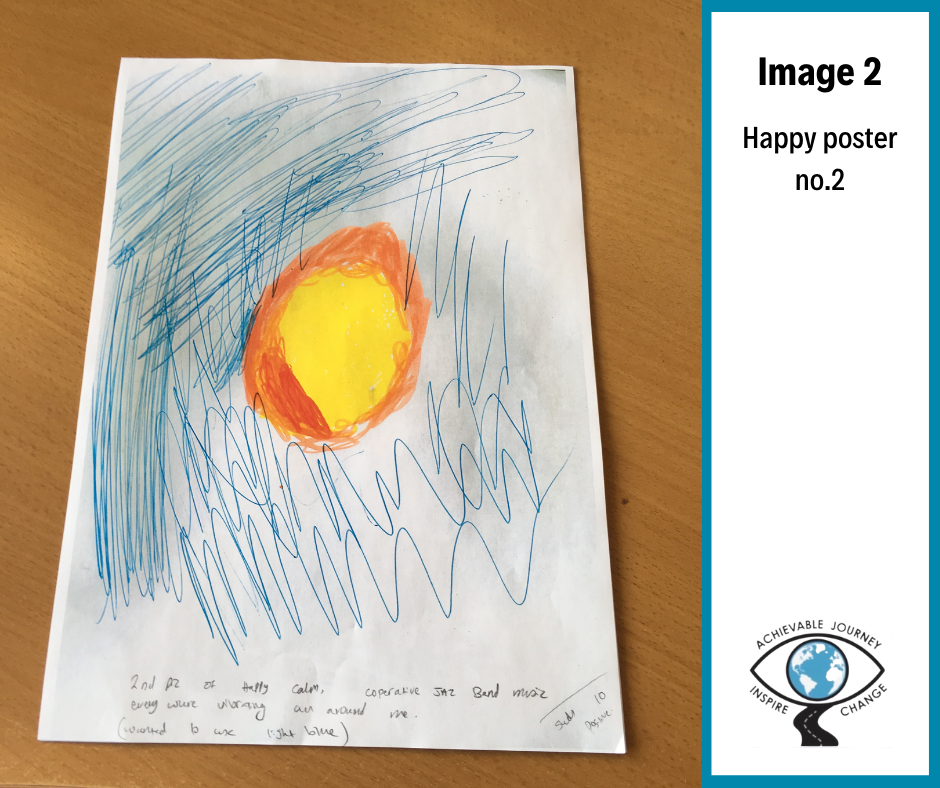 I then asked him how 'diary product' made him feel and to draw that (image 3). I asked him if he was happy to talk about how it made him feel while he was drawing, and then I tapped on him whilst repeating his words: 'I feel disgusted, angry, cross, annoyed.' He became increasingly distressed, but after reassuring him that we could stop the session at any time if he needed to look at his calm happy picture, he drew another picture of how 'diary product' made him feel (image 4) whilst I tapped and gently spoke to him.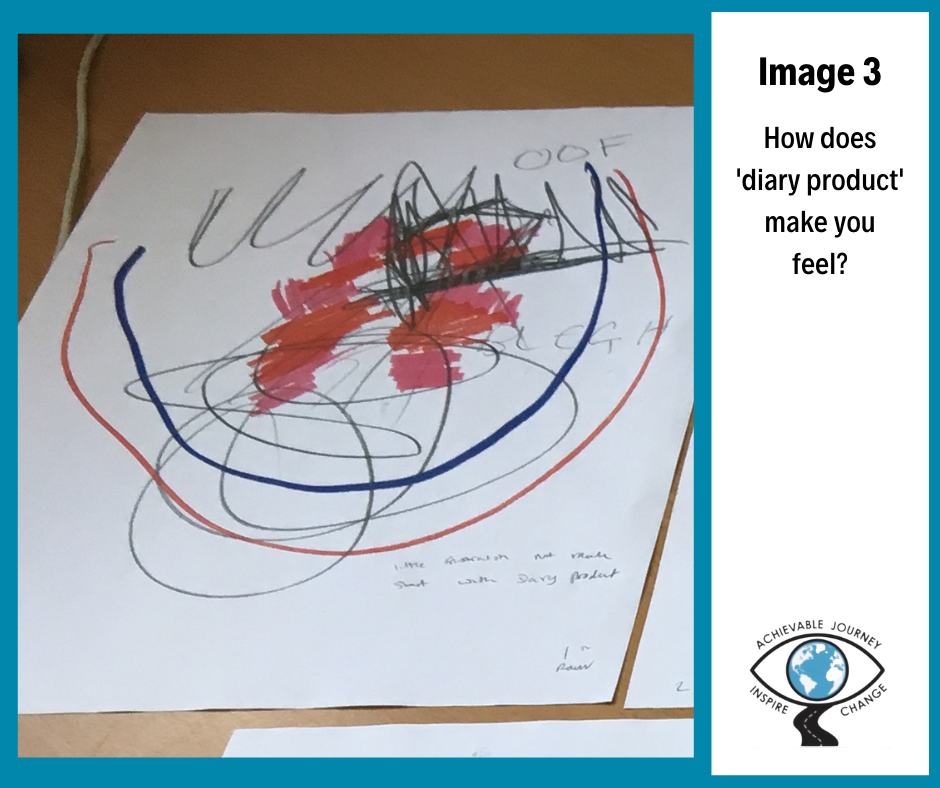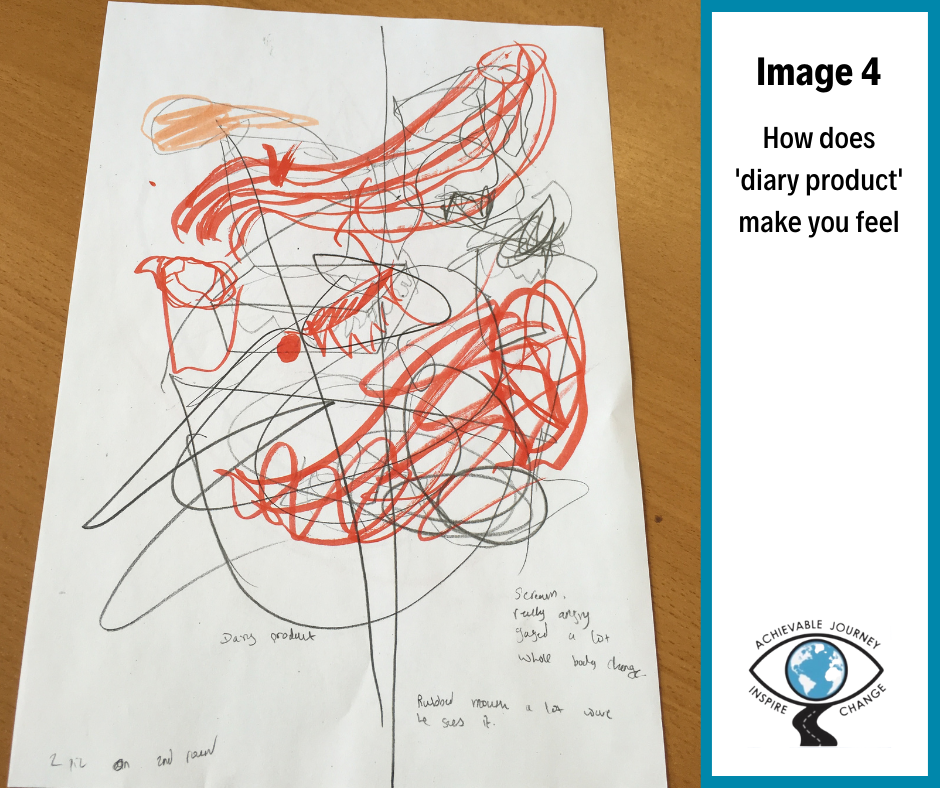 We stopped and spoke about the emotions that had come up during the tapping and after a short break, Client A began to feel more relaxed. I asked him again how 'dairy product' made him feel and to draw this (image 5). All the while I'm tapping on him and repeating his words and talking about what I see.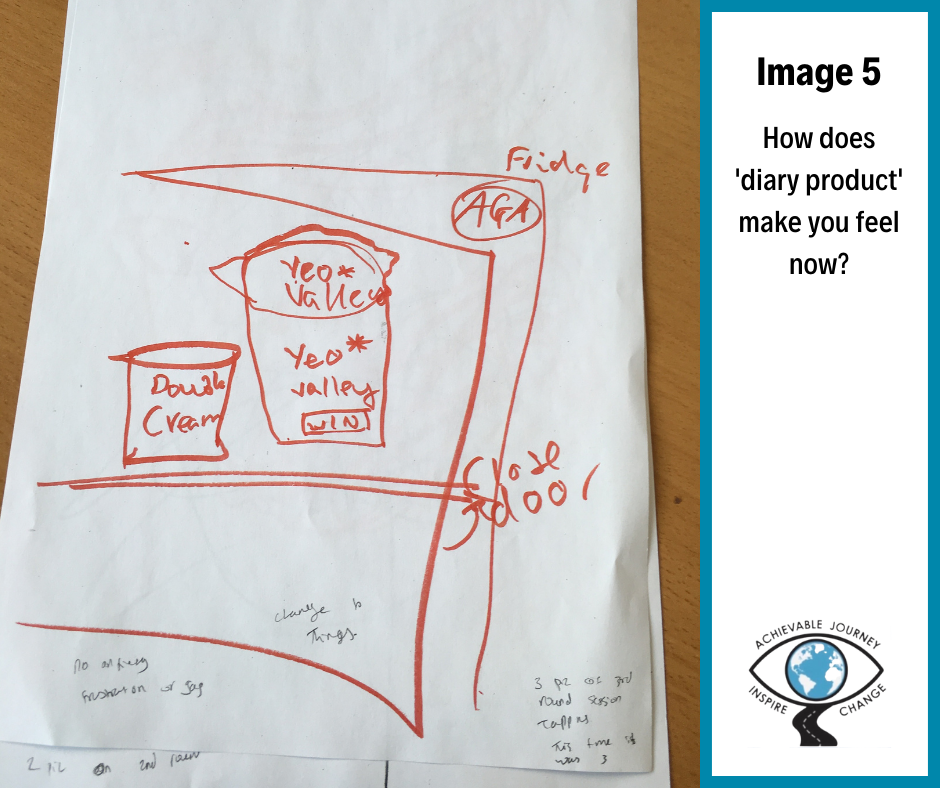 After another short break, we repeated the process (image 6) but Client A said something wasn't right so drew another picture (image 7). Whilst he was drawing, Client A said, 'It's OK, I don't have to eat it, the yoghurt's in the fridge.' As before, I was tapping on him, repeating his words and offering reassurance.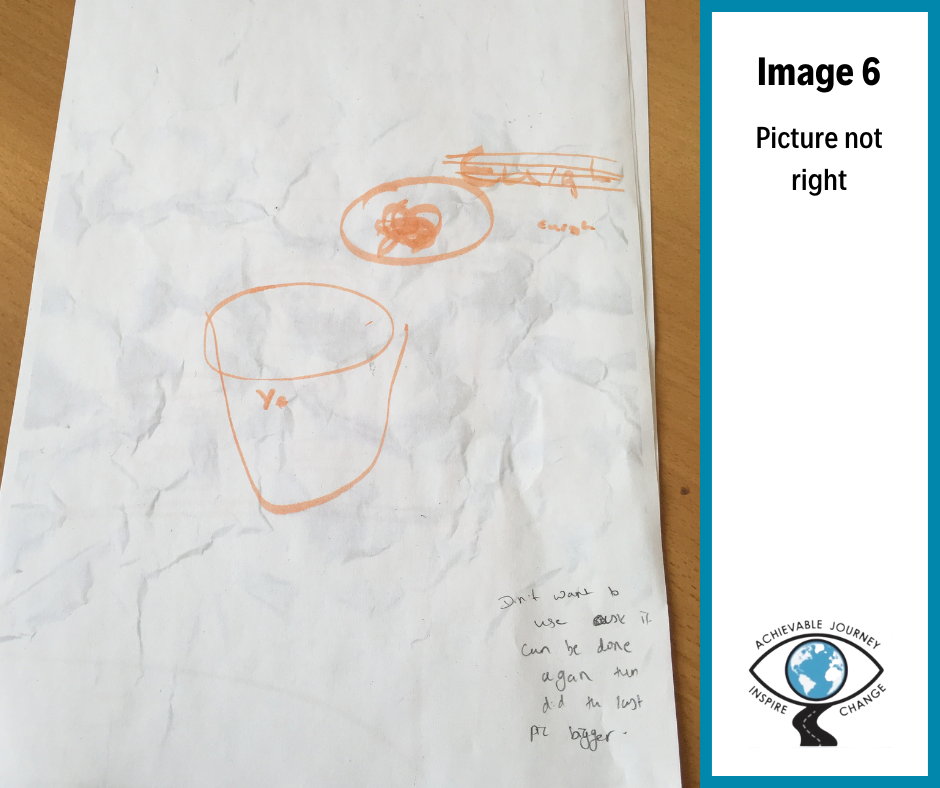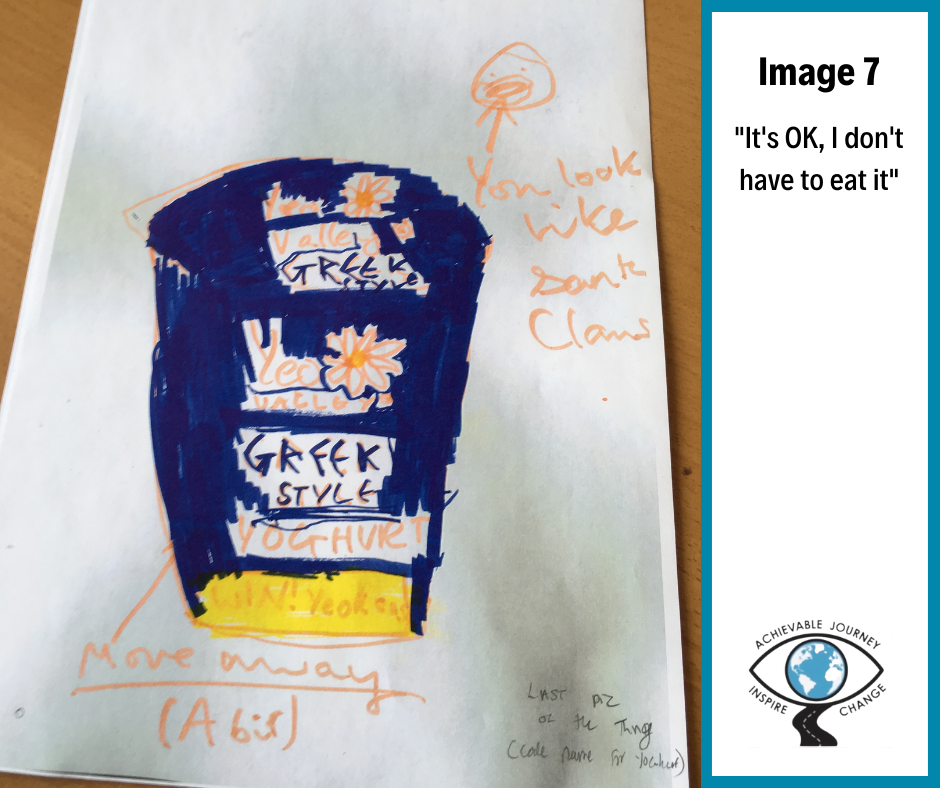 After he'd finished drawing his final picture, we continued to tap on his happy picture and talk about the things he liked and that made him happy – superman, jazz music – before rounding off the session with 7/11 breathing.
This was an intense 2-hour session but the results were incredible – just look at the difference between images 3 and 7. In this short video, you can hear Client A talk about the transformation in himself:
As a therapist, my approach is always client-centric and the different techniques I use are based on my assessment of individual client needs and situations. I offer a totally bespoke service, taking the time to listen to and understand my clients – I don't believe in 'one size fits all'.
If you need support with phobias or challenging behaviour, please book a call so we can discuss a solution that's right for you.